THE LAST LINE
When you need a reliable Kite at the end of the World
For 'The Last Line', Team rider Roderick Pijls and photographer Rein Rijke have once again pushed the limits of what is physically possible. After their successful attempt kitesurfing on a toxic hot lake in Tanzania in 2018, the adventurous duo headed to the highlands of Iceland last October to kitesurf in craters of volcanoes, between icebergs of glaciers and on the edge of a waterfall. Equiped with the PLKB Synergy, Nova and Escape, all conditions could be covered.

New to this adventure was that this time the duo was also followed for the documentary: The Last Line - Iceland. Facing severe conditions, windless craters and stormy waterfalls, Roderick and Rein are raising awareness for the beauty and diversity of our Planet. This documentary can be viewed online at thelastline.nl/video from 11 May!

Roderick Pijls: "At the same time, we see all around us that nature is changing negatively due to the influence of humans. With the project 'The Last Line' we showcase locations that may soon no longer be there. We hope to create a bit of awareness about why we should all make decisions more consciously. The impact of climate change is real. Nature is not finite."

Rein Rijke: "We want to show the viewer in a special way how beautiful our planet is and how great it is to experience adventure in the raw, in this case Icelandic, landscapes and kitesurfing in these places."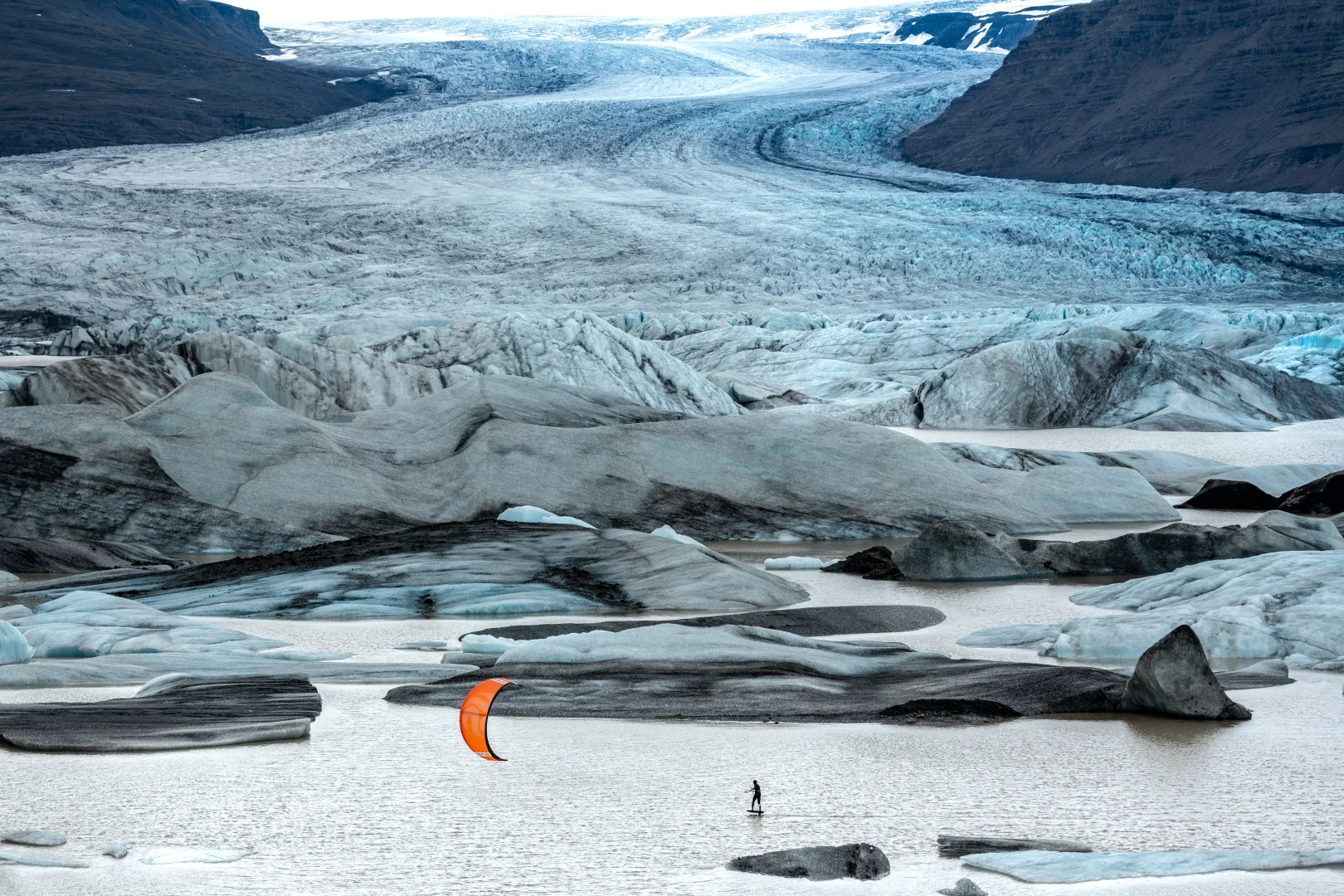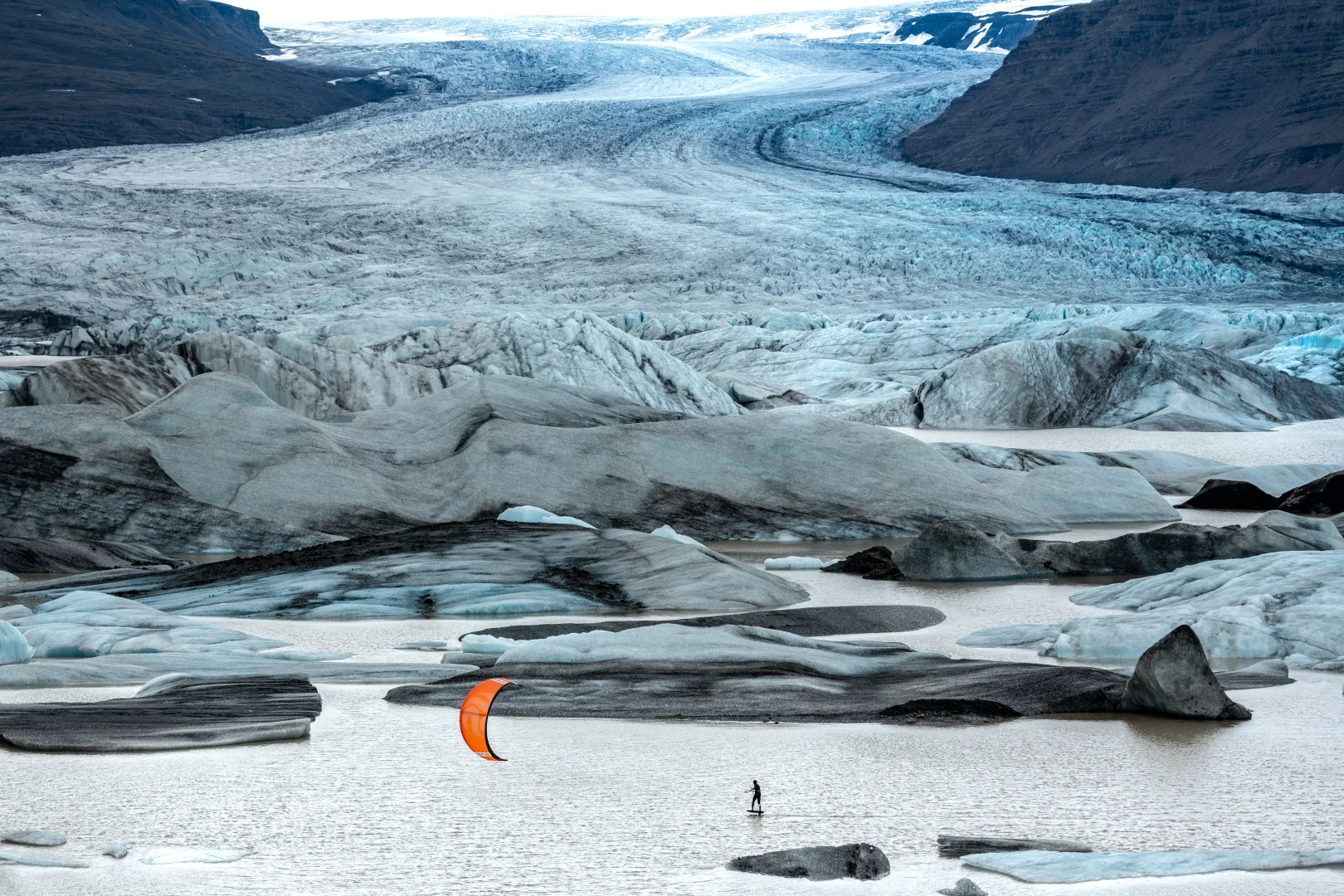 The Last Line raises awareness for Nature's Beauty and her Vulnerability
The Last Line is an initiative of friends Rein (photographer) and Roderick (kitesurfer). Together the duo goes in search of special lakes, rivers and seas around the world to kite in. The more extreme, the better.
After months of preparation, the duo traveled through the interior of rugged Iceland last October in search of amazing locations. Roderick made it happen to kitesurf in a hard-to-reach volcano crater, between icebergs of a glacial lake and kite down a river that ended in a beautiful waterfall. While Rein captured it all with his camera.

Rein Rijke: "We had to make a number of attempts before we succeeded to kitesurf inside the volcano crater. After descending into the crater, the wind was extremely turbulent. The wind literally went in all directions and that resulted in tough conditions, especially for Roderick. "

Roderick Pijls: "It is a constant challenge. I want to kite there, Rein wants that shot. But there are a number of times when we have to make difficult choices. This documentary is about much more than just the photo. It is the journey, the excitement, the setback and the success. All of this happens against the beautiful background of Iceland


Roderick about his PLKB Gear
Roderick Pijls: "I took the Synergy for the very low wind sessions and relaxde allround sessions and when I needed to launch between the rocks. It was perfect and even in the Crater it didn't let me down. The Nova was also great for low wind and to take along when we had to climb to a location first. The Escape is my go-to kite and favorite. It always feels solid, powerful and reliable. I used it mostly in gusty and strong winds. With the Escape you know it will always pick you up and gust is no problem. All kites made this insane adventure possible so I'm super happy"